OPTICAL SERVICES IN LOUISVILLE
OUR EYEWEAR COMMITMENT TO YOU!
We provide optical services right here in our offices because as long as you are in our care, we want to be certain that you can see the best you can possibly see!
Our expert opticians, Cricket and Joe, will fill your prescription using the finest state-of-the-art lenses and coatings available as well as the latest fashion frames.
You can be sure that you will love your new eyewear from Doctors Optical because we guarantee your complete satisfaction.
We are here to help you see the best you can see. Cosmetics, appearance, color, shape, optics, geometry, budget are all up for consideration. Allow our optical experts to help you achieve the best possible outcome so you can see the best you can see.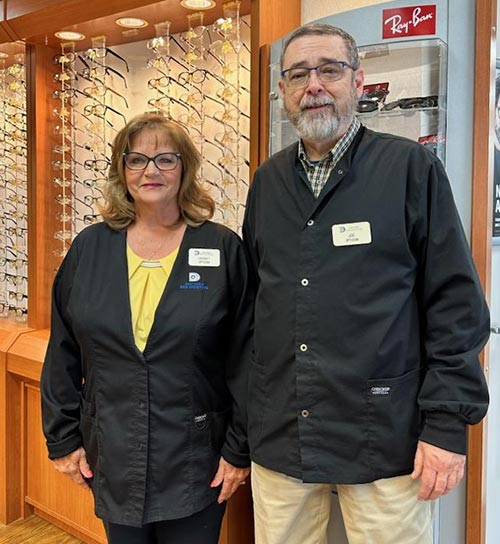 OUR PRICE PROTECTION PROMISE
Unbeatable price guarantee! Ask our opticians about our price protection policy. If you find a lower advertised price for the same available brand and model in stock, we will beat the price by 10% of the difference. Simply bring in the ad of the local store or written quote for the same brand within 30 days of the original purchase.
LENS TECHNOLOGIES AVAILABLE TO OUR PATIENTS
Crizal® Anti-Reflective Lenses – virtually eliminate glare and great for night time driving by eliminating headlight glare.
Varilux® Progressive Lenses – (no line multifocal) – are the nearest to natural vision. They can create a sense of constant clarity at all viewing distances. They are ideal for all first time multi-focal lens wearers.
Transition® Lenses – automatically darken in sunlight and lighten indoors, allowing the wearer the convenience of one pair of glasses for indoors and out.
Xperio® Polarized Lenses – eliminate all indirect reflection such as from water or snow, allowing greater depth perception and visual acuity. Excellent for many sports including boating and skiing. DriveWear® – the first changeable polarized outdoor lens. It darkens outside as well as behind the windshield. This lens reacts to all different outdoor weather and light conditions.
High Index (Thin Lenses) – are considerably thinner and lighter lenses. They weight much less and are much more comfortable to wear.
U.V. Filter – is highly recommended for its ability to protect the retina from the harmful effects of ultraviolet light, and for the reason is also required for all post-operative cataract patients.
Polycarbonate Lenses – are the most impact resistant lenses. They too are made of a thinner, lighter material. The use is mandated for children under the age of 14 because of the superior safety features.
Bifocal Lenses – in the past this has been the most common style multi-focal lens. It allows the patient to see in the distance and close up with the same pair of glasses.
Computer Lenses – if you're viewing a computer video display terminal (VDT) you may need variable focus lenses. These help correct vision for the computer screen and the immediate vicinity.
Whether you are looking for:
everyday eyewear
designer eyewear
occupational eyewear
prescription eyewear
reading glasses
sportswear
safety glasses
sunglasses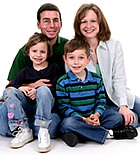 Everyone has different needs when choosing eyeglass frames. Proper fit and a style that suits you are probably the two main objectives. Your face size and shape, hair and eye color, and other factors affect your decision. To make the best selection, you need a good understanding of what constitutes "proper fit." This will affect how your glasses look, whether or not they are comfortable, and how well you see with them. Our optical professionals are specially trained to assist you with your frame selection.
We carry designer frames including: Coach, Kate Spade, Nike, Sophia Loren, Geoffrey Beene, FYSH, Stetson, EVATIK and RayBan.
Click the Eyeglass Guide for an interactive tool to help you understand the many types, benefits, functions and features available in today's lens options.
For a small investment we offer a protection plan that with help pay for a replacement pair of glasses if yours break. The nice part about this program is if you don't use the Protection Plan coverage, that investment can be put towards your next pair of glasses!
You want your grandkids to have the best of everything including every advantage you can give them. The best eyewear should be at the top of your list. We offer the finest quality lenses and frames to provide your grandchildren the best possible vision. And we make it easy with a DEI Gift Certificate available now at our front desk. Your grandkids deserve the best. Schedule an appointment for them to have a comprehensive eye exam by calling (502) 897-1604.

CHILDREN'S LENSES AND FRAMES
The frame styles kids love for fashion and comfort are always on hand in our Optical department – Including Body Glove, TMX, Kensie and Seventeen.
And we feature Lifestyle Kids IQ lenses made from advanced polycarbonate material that's 50% lighter than ordinary plastic, yet 10 times stronger and virtually indestructible! Lifestyle Kids IQ anti-glare lenses offer TD2 scratch protection on both sides and 100% protection from harmful ultraviolet rays. Be sure to ask about the generous FREE warranty included with these lenses!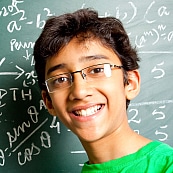 At Koby Karp we have the best Kids Club around! Kids who join our Kids Club get a really cool T-Shirt and Sunglasses just for signing up.
Routine eye exams at Koby Karp are the best way for you to ensure that your kids can see the best they can possibly see. Our Optical Department has a great selection of Kid's eyewear including two special Kids Eyewear Packages.
Next time you bring the kids to Koby Karp, be sure to sign them up for the Koby Karp Kids Club!
OUR PATIENT SATISFACTION PROMISE
At Koby Karp Doctors Eye Institute we strive to provide excellence in eye care in every phase of our practice.
And this includes our optical department, Doctors Optical. We want every patient to be completely satisfied with the eyewear they purchase from Doctors Optical.
So we offer you our Patient Satisfaction Promise. It means that we promise to do everything possible to make sure that you're satisfied with your new glasses. If for any reason you are not satisfied with your new lenses, coatings, or frames, we will replace them at no charge to you. It's as simple as that.
So, please tell us about any problems or dissatisfaction you have and we promise to do everything we can to remedy the situation. The most important reason for our Patient Satisfaction Promise is that when you're happy, we're happy.